Milfy City – Version v0.6e & Incest Patch – Update Repack-Games.com – [Ren'Py] Milfy City [v0.6e] [ICSTOR] | Repack-Games  Milfy City – Free Adult Games .
Milfy City (v0.6e) Free Download
You find yourself at school therapist's office (who is a sexy milf my the way) after getting dumped and humiliated by your crush; Celia who is also a teacher of your school. Proposing teacher is kinda dumb thing to do. Now everybody in the schooling is mocking you so you plot the master plan to take revenge against Celia with blackmail. In the same time, your mom is obsessed (Apply incest patch) with you, your busty sex bomb big sister needs some help in her cloth store to grow business and your younger sister is secretly in love with you.
WALKTHROUGH v0.6e
It is up to you to progress with each individuals and let the mating season begin! A young student finds himself in the school therapist office, after a humiliating moment with another teacher at school. While plotting his revenge, he'll romance other characters at the school and at home.​
INCLUDED ITEMS 
HOW TO INSTALL / MAC FIX
Extract to desired location.

Click on "Milfy_City.exe" to start playing.

How To Use Previous Save Files

Delete "C:\\Users\\AppData\Roaming\Renpy\Milfy City" folder

Then put the file save into the saves folder in game directory or vice-versa.
0.6b Mac fixes:


1) The zip file reports an error when you try to extract it. To extract it, open Terminal, then type unzip, a space, then drag the zip file to the terminal window and hit enter.


2) The game won't run. It's executable permissions are messed up. Fix this with Permission Fixer.
HOW CHARACTER NAMES
Enable the console (SEARCH ON GOOGLE / How to enable Developer Console For Ren'Py games)​
Press "Shift O"​
Type in

player_name = u'the name you want'

​
Hit "Enter"​
Hit "Esc" to exit console​
SYSTEM REQUIREMENTS
MINIMUM:
OS: Windows 7 or above
Processor: 2.4 GHz Dual core
Memory: 2 GB RAM
Graphics: OpenGL 3.2 compliant video card
Storage: 3 GB available space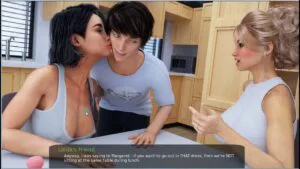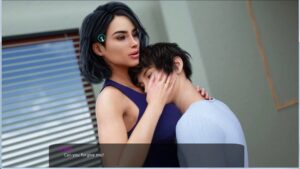 MAC Version Below