DISSIDIA FINAL FANTASY NT Free Download (v05.03.2020)
With the struggle between order and chaos quelled by saviours from beyond, the realm was destined to fade from existence. Instead, an arcane power has breathed new life into it—bestowing these decaying remains with purpose once more. The fight has begun anew, and the world is your arena. Over twenty-four of FINAL FANTASY's most recognisable faces have assembled to take part in interdimensional fisticuffs. Face off against other teams in action-packed, three-on-three melees that require sense as well as strength to win.
DISSIDIA FINAL FANTASY NT Pre-Installed Game
Each combatant can be one of four types: vanguard, assassin, marksman, or specialist; play off your allies' fighting styles, master the bravery system, and emerge triumphant from the clash of steel and sorcery! In addition to standard battles, there will be skirmishes that employ special rulesets, along with cutscenes that tell the story of this reborn world, the gods that rule it, and the warriors who fight for it.
INCLUDED DLC
1022330=DFF NT: Vayne Carudas Solidor Starter Pack
1022340=DFF NT: Novus Appearance Set for Vayne Carudas Solidor
1022343=DFF NT: Recompense, Vayne Carudas Solidor's 4th Weapon
1022344=DFF NT: Locke Cole Starter Pack
1022345=DFF NT: Devoted Returner Appearance Set for Locke Cole
1022360=DFF NT: Valiant Knife, Locke Cole's 4th Weapon
1022361=DFF NT: Rinoa Heartilly Starter Pack
1022362=DFF NT: Party Dress Appearance Set for Rinoa Heartilly
1022365=DFF NT: Cardinal, Rinoa Heartilly's 4th Weapon
1022366=DFF NT: Kam'lanaut Starter Pack
1022367=DFF NT: Archduke of Jeuno Appearance Set for Kam'lanaut
1022391=DFF NT: Divine Blade, Kam'lanaut's 4th Weapon
1022392=DFF NT: Yuna Starter Pack
1022393=DFF NT: Wedding Gown Appearance Set for Yuna
1022394=DFF NT: Astral Rod, Yuna's 4th Weapon
1022395=DFF NT: Snow Villiers Starter Pack
1022396=DFF NT: Wild Bear Appearance Set for Snow Villiers
1022397=DFF NT: Glacial Guard, Snow Villiers' 4th Weapon
1022400=DFF NT: Sun Blade / Diamond Shield, Warrior of Light's 4th Weapon Set
1022401=DFF NT: Zanmato, Garland's 4th Weapon
1022402=DFF NT: Arsenal IV, Firion's 4th Weapon Set
1022410=DFF NT: Rod of Censure, the Emperor's 4th Weapon
1022411=DFF NT: Golden Sword / Omnirod / Kiku-ichimonji, O. Knight's 4th Weap.
1022412=DFF NT: Destructive Tentacles, Cloud of Darkness's 4th Weapon Set
1022413=DFF NT: Waning Blade / Waxing Blade, Cecil Harvey's 4th Weapon Set
1022414=DFF NT: Lance of Ordeals, Kain Highwind's 4th Weapon
1022415=DFF NT: Obsidian Scales, Golbez's 4th Weapon
1022416=DFF NT: Arsenal IV, Bartz Klauser's 4th Weapon Set
1022417=DFF NT: Void Sword, Exdeath's 4th Weapon
1022418=DFF NT: Zantetsuken, Terra Branford's 4th Weapon
1022419=DFF NT: Thinking Cap, Kefka Palazzo's 4th Weapon
1022420=DFF NT: Organyx, Cloud Strife's 4th Weapon
1022421=DFF NT: Second Coming, Sephiroth's 4th Weapon
1022422=DFF NT: Hyperion, Squall Leonhart's 4th Weapon
1022423=DFF NT: Nightmare, Ultimecia's 4th Weapon
1022424=DFF NT: Orichalcum, Zidane Tribal's 4th Weapon
1022425=DFF NT: Turbid Cores, Kuja's 4th Weapon Set
1022426=DFF NT: Arc Sword, Tidus's 4th Weapon
1022427=DFF NT: Sin's Spur, Jecht's 4th Weapon
1022428=DFF NT: Laevateinn, Shantotto's 4th Weapon
1022429=DFF NT: Platinum Sword, Vaan's 4th Weapon
1022430=DFF NT: Shire Crook, Y'shtola's 4th Weapon
1022431=DFF NT: Armaments IV, Noctis Lucis Caelum's 4th Weapon Set
1022432=DFF NT: Excalibur, Ramza Beoulve's 4th Weapon
1022433=DFF NT: Magician's Deck, Ace's 4th Weapon
1022434=SteamDB Unknown App 1022434
1022435=DFF NT: Warrior of Light Starter Pack
1022436=DFF NT: Garland Starter Pack
1022437=DFF NT: Firion Starter Pack
1022438=DFF NT: Emperor Starter Pack
1022439=DFF NT: Onion Knight Starter Pack
1022440=DFF NT: Cloud of Darkness Starter Pack
1022441=DFF NT: Cecil Harvey Starter Pack
1022442=DFF NT: Kain Highwind Starter Pack
1022443=DFF NT: Golbez Starter Pack
1022520=DISSIDIA FINAL FANTASY NT: Story Mode
HOW TO INSTALL
How To Install
Download The Game
Extract It Using (WinRAR)
Install (All In One Run Times / Direct X)
Run The Game As (Admin)
That's It (Enjoy 🙂 )
SYSTEM REQUIREMENTS
MINIMUM:
OS: Windows® 10 64-bit
Processor: Intel® Core™ i5-2550 or AMD FX-6300
Memory: 8 GB RAM
Graphics: Radeon™ RX 460 or NVIDIA® GeForce® GTX 1050
DirectX: 11
Storage: 35 GB available space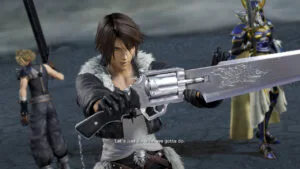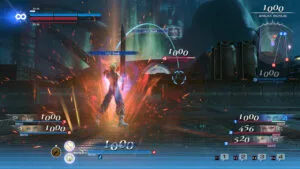 Download Here